Head Pain in Madison, OH
Head pain is one of the most debilitating pain conditions because it affects your eyesight, breathing and overall sense of well-being. Many residents of Painesville, Mentor and surrounding towns in Ohio rely on the skill and expertise of French Chiropractic and Wellness Center in Madison for treatments of common causes of head pain.
What is Head Pain?
Head pain describes any degree of discomfort in the various areas of the head. The pain may be mild, moderate or acute, as well as chronic or sudden.
If you are experiencing sudden, severe head pain with or without injury or trauma to your head. Please seek immediate medical care.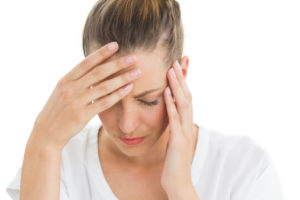 Head pain may occur in the
Jaw
Sinus cavities
Ears and eyes
Face
What Causes Head Pain?
Head pain may be caused by trauma, tight muscles, allergies, certain medical conditions and abnormalities in the structures of the face, head and jaw. Proper treatment for head pain relies on accurate diagnosis of the underlying cause. Your primary care physician, specialist or chiropractor performs a thorough examination and takes a comprehensive medical history. Diagnostic tests may also be recommended.
What Conditions Cause Head Pain?
One of the most common types of head pain is a headache. Tension headaches are not completely understood amongst the medical community, but there does seem to be some correlation between muscle spasms and tightness brought on by a variety of emotional experiences, such as depression, stress and even hunger. Although less common, migraines are far more debilitating that tension headaches.
French Chiropractic and Wellness Center offers treatments for head pain caused by
Head Pain Treatment
Chiropractic treatments for head pain may be a primary or secondary therapy. Studies have shown that in some cases, manipulation of the joints and other physical structures of the neck, jaw and upper back can alleviate head pain and other symptoms. Our chiropractors may also recommend nutritional counseling, rehabilitation exercise and stretching to help your body better manage the cause of your head pain.
Headaches are the most common type of head pain, but allergies and TMJ also cause discomfort and pain in the head area. French Chiropractic and Wellness Center specializes in head pain treatments that alleviate head pain and other symptoms. To learn more, please call our office today to schedule your personal consultation.