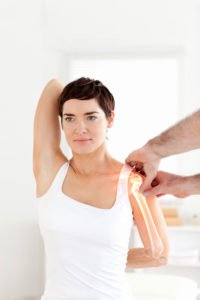 At French Chiropractic and Wellness Center we recommend scheduling a regular chiropractic adjustment, just as you would a dentist or doctor appointment. Chiropractic care can improve your daily life by helping to reduce tension, pain, and headaches.
Pain Management. Chiropractic treatment is a natural way to treat pain. Chiropractic care doesn't involve invasive surgeries or taking prescription drugs. Instead, it uses methods like adjustments, electrical stimulation, mechanical traction and decompression
Fewer Chiropractic care is used to treat a variety of different ailments and can improve back pain, headaches, ear infection, neck pain, arthritis, joint pain, scoliosis, asthma and blood pressure.
Healthy Organs. As your posture improves and your spinal cord strengthens, your organ function will also improve. The spine and brain have a special relationship that impacts the health of your organs. When your spine is happy and healthy your organs are healthy and happy.
Improved Posture. Chiropractic care can significantly improve your posture by making adjustments to align your spine. Neck issues can develop at a young age due to constant hunching over computer screens and smartphones, so it is important to begin chiropractor care early.
Improved Wellness. Chiropractic care improves your overall health and gets your body functioning properly after poor food choice, lack of exercise and daily stress.
Increased Spinal Strength. The spine can be the source of a variety of issues from joint movement to strength, so restoring your spine health improves your overall athletic ability.
Better Sleep. Pain is a major cause of disturbed sleep. Chronic back or neck pain can result in endless sleepless nights. Treating this pain can allow you to finally get comfortable in bed and restore a healthy, regular sleep schedule.
Lower Risk for Depression. Chiropractic care can help treat mental health issues, as well. Chiropractic care relieves physical stress, which can contribute to the mental stress experienced by those who suffer from anxiety or depression. Also, misalignments in the spine impact the nervous system, which is linked to chemical imbalances in the brain.
Spot Potential Problems Early. Regular visits to the chiropractor provide preventative care that keeps you from running into larger problems later in life. If you lead an active lifestyle, it is important to see that your body maintains proper alignment.
Healthy Pregnancies. Chiropractic care is especially helpful to women during pregnancy while their hips and pelvis are rapidly shifting.
If you're ready to see how chiropractic care can benefit your health, life, and wellness, contact us at French Chiropractic and Wellness Center. With more than 30 years of combined experience, Dr. French and Dr. Cradduck can help you find relief to everyday problems, just as they have with many people in the neighborhoods of Madison and Mentor.
---